Who Do You Call When You Need Home Maintenance and Repair Work Done?
Hiring a professional home maintenance provider can take the hassle out of completing projects around your home. Our technicians and repairmans have years of experience and product knowledge, so your project will be completed on time and to the highest standard possible.
Whether you need your leaky faucet repaired, a hole in the wall patched or want to spruce up your kitchen, you'll find the right home maintenance professional at Infiway. We have plenty of prescreened HVAC technicians and renovation professionals.
But with that being said if you still would like to have an extensive list of potential people you can call for repair work, then keep on reading.
The List of people you can call
1- Friends or Family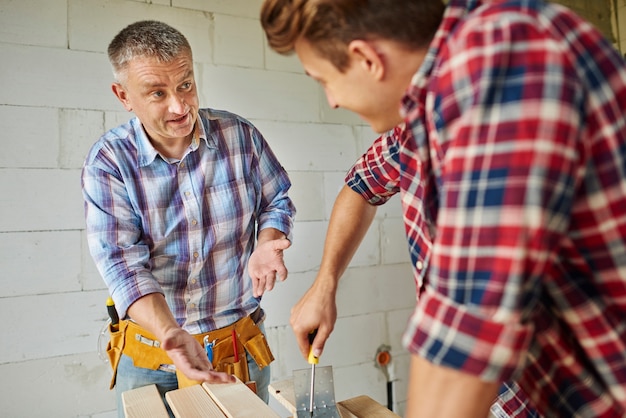 It is no secret that today's homeowners are more likely to take on home improvement projects themselves than in previous decades. From do-it-yourself kitchen remodels and family room additions, to carpentry repair and installation, there is something new homeowners can learn every day.
You can call a friend or relative for maintenance as they can help with minor tasks like house painting or fixing a drain or a broken sink. However, if you are doing major repairs such as electrical or plumbing, it's best to call a professional contractor.
Home maintenance is a great way to ensure the longevity of your home. It can also be an effective way to save money, especially on costly repairs like electrical work or air conditioning. But, if you don't know what you're doing, you can also cause major damage that could cost thousands of dollars.
Electrical maintenance isn't something you want your family or friends to do. This is a critical service and we make sure our customers are 100 percent satisfied before they leave.Electricity is a dangerous force and you should always be careful when working on it. If you can't do the work yourself, pay someone who knows what they're doing. Homeowners must be aware of all the hazards when they try to do something on their own. Some electrical problems can be quite serious and result in dangers such as electrical shock, burns or even fires. If you are not an expert electrician with proper training and certification, please call for help.
Whether you have an AC unit inside the house or in a small room, it is important to keep it in a functioning condition. If your AC is not working properly, then you need to find out what type of repair or maintenance service is required for it. Most common problems can be fixed with a simple adjustment, but if you aren't sure about handling the job yourself, you can take help from a repairman.
Maintenance on your AC system is more than just fixing a broken part – it's about keeping your air conditioner running efficiently for years to come. Check for proper maintenance checks, filters and supply air cleaning, compressor efficiency and condenser cleanliness. Sometimes you need an ac repair but other times your HVAC unit is just in need of ac coil cleaning or ac duct cleaning in dubai.

2- You can call a professional
There are many helpful household tips out there and all you need is a little guidance from those who've been through it themselves!
Maintenance is an important part of owning a home. Whether you're an owner or a landlord, it's important to get the best in-home maintenance services from professionals who understand your home and can fix quality issues.
Maintenance companies are professional and have all of the knowledge, experience and tools you need to keep your home in good shape. That way you can spend more time enjoying life and less time fixing things! If you feel a bit unsure of your handymen capabilities then start looking for a maintenance company in dubai or even an ac service in dubai.
Related topic: What is a split ac?
Efficient cooling is important for your home and therefore, it is recommended to hire a knowledgeable HVAC maintenance company. An AC repair and maintenance should not be perceived as something that only happens when the system breaks down. Such an approach might even prove to be costly at times.
Infiway- A professional Maintenance Company
We are Infiway, a leading maintenance and repair company based in Dubai. We specialize in all aspects of home maintenance, security and safety services. Infiway provides a wide range of residential and commercial services including plumbing, electrical & maintenance, carpentry & door repairs, elevator maintenance, roofing and much more.
We have been in the market for years now, and we pride ourselves on our work. There is no type of work that we cannot do, so don't worry about having someone come out and check the job done. If you are ready to hire us and get your home maintained well, then contact us immediately.
Trust a pro to handle your home maintenance and repair work. We're here to help with everything from foundation repairs, electrical upgrades, bathroom remodels or kitchen renovations.